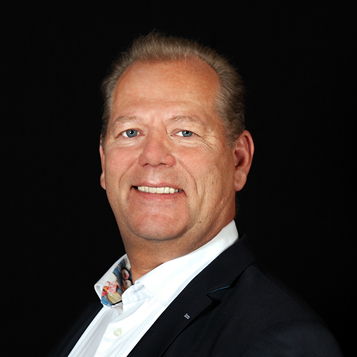 Henrik Blas Simonsen
Regional manager Denmark and Sweden South, Cyber Security & DTI Services
+45 60 98 76 85
henrik.blas.simonsen@zacco.com
Copenhagen
MY MAIN TASKS 
As the Regional Manager, I have a number of roles in the organisation. In broad terms, my overall responsibility is to ensure that we maintain a profit through the development of customer relationships as well as the wider business. I also work towards designing new product and service concepts, such as Managed Services including "Vulnerability Scanning as a Service", which we recently sold to a bank in Denmark.
All our Managed Services are Cloud Services and subscription based: The client pays a monthly fee and in exchange, we handle everything including 24/7 monitoring. We are constantly developing such managed services based on the needs of the market and of our clients, and our flexibility in responding to these needs and agility to deliver what is required is seen as beneficial by our clients.
HOW I ENDED UP IN CYBER SECURITY
I started my career back in the day as an electronics engineer, but have been working commercially for many years, and approximately 20 years ago, I started working with Managed/Cloud services. The question of how we can protect our own IT infrastructure as well as our clients' data began to interest me, and I therefore have worked with IT security solutions for the past 10 years.
Getting into the cyber security field, I noticed that all we ever talked about was threats. It frustrated me, because there are so many more opportunities in IT security than simply securing your data from threats, hackers etc. And that is what made me interested in Zacco: Here, IT security is not just seen as software, hardware or an expense, but as an opportunity to grow your business. For instance, by looking at which data is important, today and tomorrow, we get a clear picture of all assets within the company. By identifying and securing these assets, we can help the business to grow.
EASY TO GET INVOLVED AND GET HELP IN ZACCO 
Zacco is a very flat organisation, which means that our management is accessible and pays attention to what the organisation has to say. I like this a lot. Here, our vision and mission goes hand in hand, whereas in other organisations there may be far between the two. It makes me feel involved in the organisation and that my work and role in the organisation matters.
Zacco is also a place with a lot of very competent employees. Time and time again, I have experienced that if I ask someone for help, I am met with an open mind and helpful spirit. This is not something you find everywhere and certainly not something I take for granted.
WHAT I LOOK MOST FORWARD TO  
I really look forward to being the driving force behind our managed services offering, to develop our processes and really kick off all the services we can deliver within Cyber Security. Zacco has a unique service offering that includes services within our traditional business (patents, trademarks, legal) and our digital business (cyber security, secure development, digital brands). Collaborating internally on how to bring cyber security closer to the other areas of our business is a project I cannot wait to get more into and affect.
AND A REALLY GOOD DAY IS? 
We only have good days! I like getting around in the organisation and having a chat with everyone. That's just who I am. Developing the business really motivates me too, and to see how far we can get between morning and afternoon. And of course, having a good and constructive dialogue with a client always makes the day better.