We offer new and exciting ways of using your brilliance and expertise
We have been protecting innovations, ideas and other intangible assets for over 150 years. To keep up with an ever-changing world you need to adapt to keep up with innovators and visionaries. That is why we have added digital expertise to our team of experts. Expertise that has a different but highly relevant connotation of IP. 
COME BE INNOVATIVE WITH US
As a software designer at Zacco we can guarantee you exciting assignments, where you get to work with innovative companies from all over the world. Your skills and qualifications will be a great help in protecting their assets and build their digital trust. 
We are constantly growing our software department and our digital offer. And that makes you and your expertise extra important and valuable. 
When joining us you will work in a team and in an environment that eat, breathe and sleep innovation. And we are certain that you and your innovative self will be able to make a difference to our team and our clients.
Available jobs
Browse through all our vacant positions here and apply
Senior Java-developer to in-house project - Zacco Digital Trust
Location: Gothenburg, Malmö,
Category: Secure development
Application due: October 31, 2022
Read more
We are looking for a RPA/C# Developer to join Secure Development at Zacco Digital Trust
Location: Malmö
Category: Secure development
Application due: October 31, 2022
Read more
Register your CV and
innovative application here
We are always interested in adding expertise to our team and we would like to hear more about you and your brilliance. So, browse through our vacant positions and apply to one of those. Or just send in your CV and tell us more about yourself.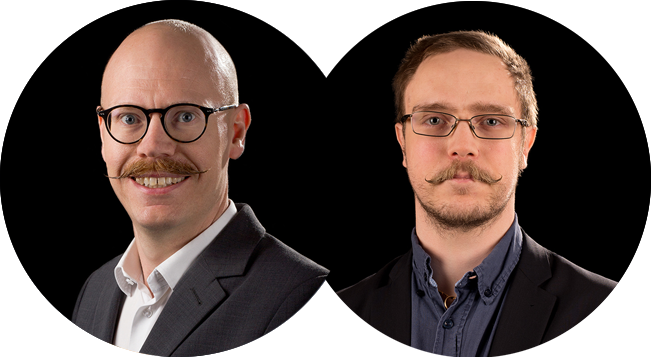 Secure Developers Joakim Blomberg and Robert Bengtsson joined Zacco in 2017….
Keep yourself updated with our latest jobs
Don't miss out on an exciting job opportunity here at Zacco! We regularly have vacant positions, so sign up for our Job agent and join our highly skilled employees.