We offer the opportunity to do your masters thesis with us!
Zacco are looking for students with a passion for security and a growth mindset. Whether you have your own thesis idea or would like to do one of our proposed master thesis ideas, we can offer you the opportunity to have a skilled industry professional as a thesis supervisor.
The table below shows some ideas we think could be interesting for a masters thesis. Please take a look, and if you feel interested – contact us!
Is it possible to predict the attackers next move? ..
Is a Raspberry PI, set up to perform credential harvesting at an office location for a lon..
Is it possible to identify a user based on his/her behaviour during day-to-day work on a r..
Do you want more information, please contact: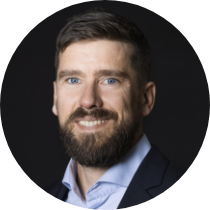 Ola Florvik
Regional Manager Sweden West
Fredrik Fingal
Regional Manager Denmark and Sweden South