Security Advisory
How does your reliance on technology affect your organisation's risk posture? Zacco's Security Advisory team brings a customer-driven, security-focused approach to providing our clients with world-class GRC services.
We support our clients in establishing the necessary frameworks, organising and implementing appropriate governance processes. We ensure an efficient and cost-effective way of increasing protection/security and reducing risk while at the same time demonstrating compliance with legal and regulatory requirements such as PCI-DSS, GDPR, ISO27000 and similar regulations, laws and standards. 
We help you develop steering documents such as policies, processes & guidelines in line with your business strategy and relevant laws and regulations.  
Zacco: your trusted advisor in Cyber Security Governance, Risk Management & Compliance 
Our approach focuses on applying a "correct" level of security, based on your customers' business profile and relevant external and internal requirements. We work in teams to deliver the most value for money – the right skills for the relevant task. 
Establishing strong governance and information security practices is a critical first step in effectively managing cyber security-related risks.  
Our GRC team helps organisations:  
identify and measure key security and technology risk factors 

build processes and programs to support rational decisions for effectively managing risk in a way that supports their overall organisational goals 

reduce risk exposure and increase resilience by providing organisations with detailed, tactical recommendations and strategically redesigning control processes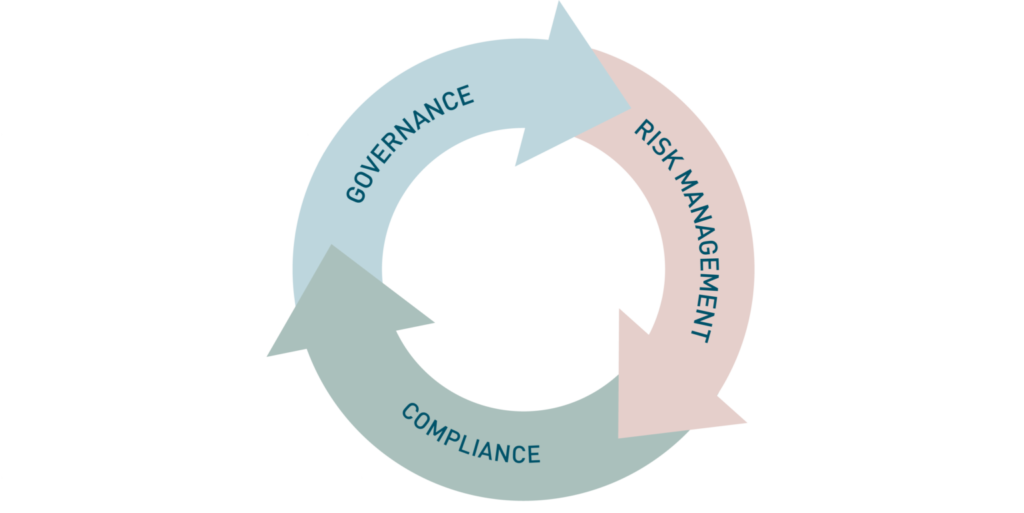 Advisory 
Our advisory services assist organisations of all sizes and in all industry sectors in improving their security posture. We focus on the business drivers for cyber security and partner with you to understand your business processes and the technology-related risks to the business. 
Compliance/Audit 
Zacco views compliance as a measurable and demonstrable outcome of an overall cyber security program. We work with organisations in all industry sectors to help them achieve and maintain compliance. Our services go beyond "checkbox compliance" and focus on improving the actual security posture of the organisation with strong controls over both governance and technology. 
Want to learn more about what our GRC Team can do for your organisation? 
Contact us today! 
Our services within Security Advisory